Latest offers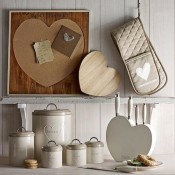 This Heart collection bakeware from Next would be a super addition to any kitchen. With their subtle colouring, no need to worry if they'll fit with your existing scheme. Ranging from £30 for the 5 storage tins, to £8 for the oven gloves, it's heartfelt prices too.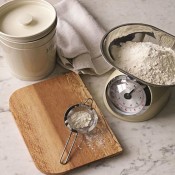 M&S have brilliant bakeware to a full range of baking ingredients (available in the foodhall), They've got everything you kneed to rise to the occasion. So have your very own 'Bake Off' and win every time. Just as an added extra there's 50% off selected items too.
News & Events
River Island's latest collections have us all of a flutter for floral.
The new Glorious Gold jewellery collection at Argos is now available in store...
Gold Coloured Cut-Out Bangle £19.99 - we're loopy for the gorgeous circular design of this statement piece.
Reinforcing their renown as 'King Of Trainers' JD offer an explosive mix of autumn footwear, showcasing top brands such as; Nike, Adidas, Lacoste, New Balance and Converse.
Voice your opinion
When it comes to outerwear this season, the only fashion rule is to opt for the most statement coat you can get your hands on.