Latest offers
Calling all students – There has never been a better time to stock up on your winter wardrobe.
Get up to 20% student discount on selected brands at OUTFIT.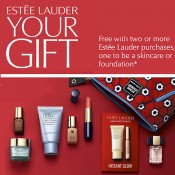 Your Estée Lauder gift is at Boots stores until 17 October, free with 2 or more Estée Lauder purchases, one to be skincare or foundation. This is a great time to discover the Estée Lauder New Dimension skincare range, pick up a new lipcolour or the Little Black Liner, which no handbag should be without.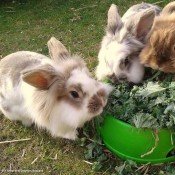 Pets at Home know that 10% of your rabbit's diet should be made up of leafy greens like kale or cabbage. With the rest made up of good quality hay (80%) and rabbit nuggets (10%).
Their Excel herbage Timothy hay in 1kg packs is in store for £6.

News & events
As the colder nights draw in, it's time to change up your skincare routine to keep skin hydrated and moisturised. We've got you covered so draw a bath and get relaxing with the new No7 Beautiful Skin Indulgent Bathing Range. 
This season go bold with style at H&M. It's all about the classics, with minimalist key pieces that can easily transition from day to night.
Job seekers are invited to attend the 2015 jobs fair taking place 1 October at the Crowne Plaza Speke.